본문
HOW DO COVID-19 SALIVA TESTS WORK?
Coronavirus particles are shown to be present in saliva as well as in respiratory droplets, so
they're detectable in saliva using the same kind of analysis we perform on fluids collected with nasopharyngeal
swabs (also called COVID- 19 nasal swab testing). Laboratory testing aims to identify the presence of viral genome in
the saliva sample using molecular methods that are similar to those used for nasal swab testing.
HOME-BASED TESTING
The CORE-Saliva Kit is for 'home-based' Coronavirus tests.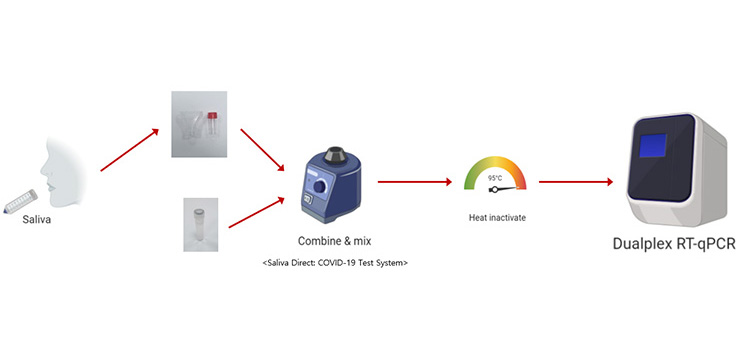 1BOX

100 PCS

- Collection Funnel

100 PCS

- Collection Tube

1 PC

- PK

1 PC
- Solution