본문
Intended Use
Core-SPORT is a disposable medical instrument that enlarges and opens the incision site during laparoscopic surgery, consisting of a Port-Assay and a Retractor. The Retractor is used to hole of the body, and the Port-Assay is used as a passage for the surgical instrument.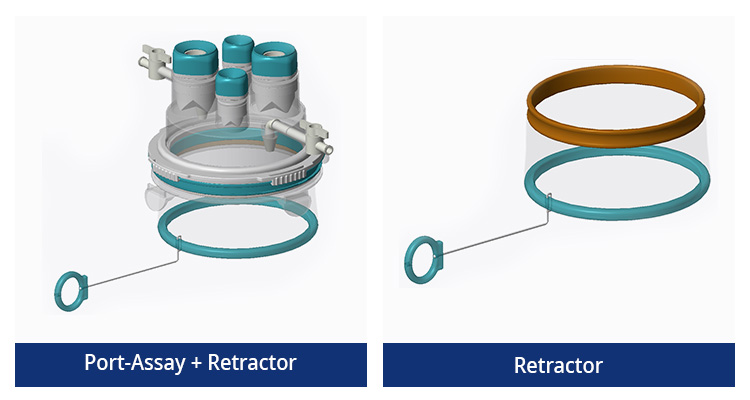 Features and Benefits
1. Rotation function: The port connecting the surgical tool and the lesion is rotated to maximize user convenience.
2. Lock & Lock structure: It is convenient to combine and separate Port-Assay and Retractor with lock & lock structure.
3. Excellent Air-tightness: Excellent ability to maintain air-tightness through the double sealing structure of main-seal and sub-seal